14th February. The Marmite of days: you either love it or you hate it (disclaimer: this post is talking all things L O V E…). While it may be too late to venture off on a Valentine's Day adventure, 2017 has only just begun and there's still plenty of time to spoil your loved one this year. Whether you're looking for a cosy spot to hole up à deux or a statement gesture to sweep that special someone off their feet, we've rounded up five romantic getaways that will be sure to keep the romance alive all year round.
Le Grand Bellevue, Gstaad
What could be more romantic than cosying up in the oldest palace hotel in the charming Swiss town of Gstaad, surrounded by snow-capped mountains, roaring fires and warming fondue? If you're looking for a fix of winter romance, then look no further than the Suite Etoile at Le Grand Bellevue, where you'll want to do nothing but curl up and enjoy the mountain views, hot chocolate in hand (try the decadent 'Black Beauty' from the hotel's tempting hot chocolate menu: hands-down the best hot chocolate you'll ever have).
The star of the show is the glass-roofed bathroom, complete with twinkling lights – the perfect spot to indulge in a glass of champagne and a rose petal-topped bath, before heading to the spa for an indulgent pampering session. Finish the trip with a romantic dinner of fondue for two in the hotel's intimate Le Petit Chalet, before a horse-drawn carriage ride through the snowy, cobbled streets of Gstaad.
Tri, Sri Lanka
A secluded lakeside hideaway, Tri is the perfect spot for a pair of wellness warriors. Spend your days relaxing with couples' spa treatments and tailored yoga classes in Tri's outdoor yogashala, before indulging in the evening tasting menu by candlelight, showcasing the very best of Sri Lanka's varied (and delicious) cuisine.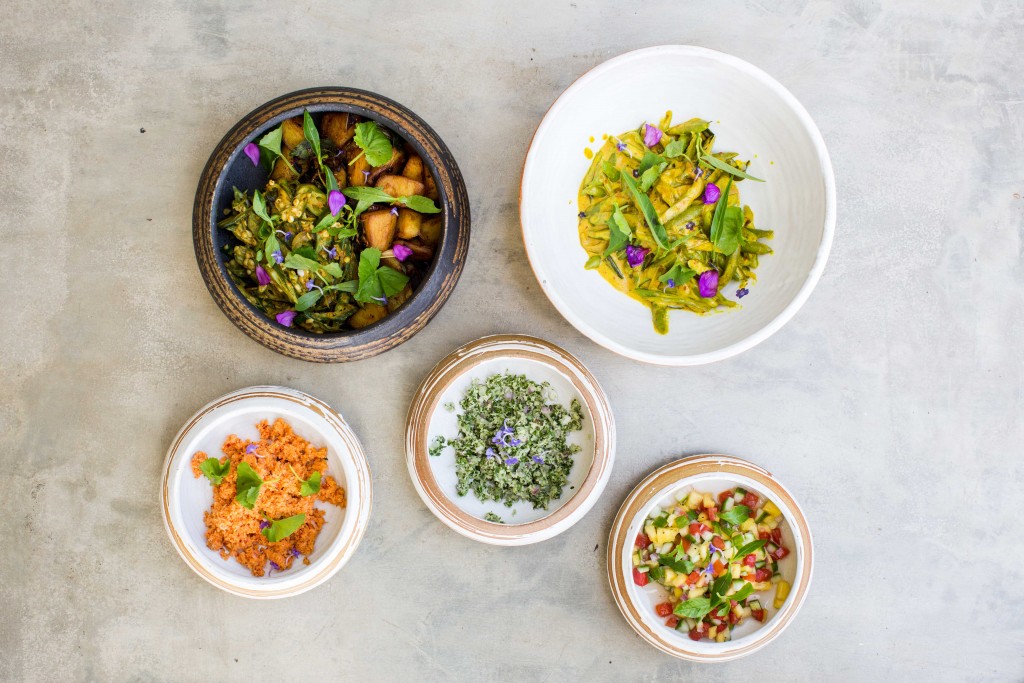 Opt for a romantic sunset cruise across tranquil Koggala Lake, or if you'd rather enjoy the golden hour from afar, the Tri Villa's private plunge pool and balcony overlook the lake, and makes the perfect spot from which to drink in the warm, cinnamon-scented night air.
Song Saa Private Island, Cambodia
Literally translated as 'the Sweethearts', Song Saa is as seductive as its moniker suggests, with 27 sustainably built villas floating above the crystalline waters of the Koh Rong Archipelago. The jewel in this spectacular resort's crown, the Royal Villa, guarantees couples utter tranquility, boasting a private pool and outdoor terrace, sunken bath overlooking the ocean and its own private jetty for speedboat arrival.
If you can manage to drag yourself away from the villa (don't count on it), on the island you'll be treated to everything from couples' spa treatments and blessing ceremonies with local Buddhist monks to candlelit meals and romantic picnics on a secluded stretch of beach. Looking to take it one step further? Song Saa is available for exclusive hire as the ultimate wedding venue…
Mashpi Lodge, Ecuador
Perfect for adventurous couples looking to escape London's endless grey skies, Mashpi Lodge is an eco-chic haven, utterly remote and miles off the beaten track. Sitting amongst the Ecuadorian cloud forest, each morning couples will be woken to the sounds and sights of chirruping birds and chattering monkeys, thanks to floor-to-ceiling windows.
Spend your days exploring the vibrant surrounding jungle, home to some of the most magical wildlife in the world. Try cycling in tandem above the forest on Mashpi's very own aerial bicycle, dipping in secluded rainforest waterfalls and flitting through the forest canopy on the Dragonfly, the hotel's recently launched canopy gondola.
Tea Trails, Sri Lanka
The most recent addition to Ceylon Tea Trails' repertoire of converted tea-planters bungalows, the Taylor's Owners Cottage, is perfect for couples looking for an ultra-luxury getaway with a difference. Hidden amongst lush green tea fields and overlooking Castlereagh Lake, the atmospheric one-bedroom cottage boasts a hot tub which appears to float above the lake surface, and a private butler on hand to cater to your every need.
Settled in your quaint cottage home, you can sample home-grown tea at a private traditional tea tasting, take a romantic stroll through the surrounding tea plantations, or indulge in a decadent afternoon tea with sweeping views of the mist-draped valley below – or just relax in the hot tub and do nothing; the ultimate romantic indulgence.