Over the past few years, women's rights have been grabbing headlines thanks to the monumental women's marches that took place around the globe in 2017, and movements like #MeToo and #TimesUp that challenged depreciating behaviour and harassment towards women in the media and beyond. Whilst these efforts have been hugely significant in opening up the conversation around gender inequality, the journey is far from over.
In 2018, women effectively worked for free from November 10 until the end of the year due to the gender pay gap. It's fitting, then, that the theme for International Women's Day 2019 was Balance for Better, encouraging gender balance in the workplace, the media and the realms of wellbeing, wealth and education.
Now for 2020, the theme is Each For Equal, initiating discussion around how we can all help forge a gender equal world, encouraging the celebration of women's achievements, increasing visibility and raising awareness against bias.
In honour of IWD, we're celebrating inspirational women who are making waves in the world of travel, who are smashing glass ceilings and paving the way for future generations of women to follow in their footsteps. Here are some of their stories…
Paulina Burbano de Lara – President of Metropolitan Touring
Hailed as one of the most influential women in Ecuador, Paulina Burbano de Lara's CV is no less than remarkable. At just 26, Paulina was made director of a major Ecuadorean company, and today her impressive list of roles includes Executive President of leading Ecuador and Galapagos tour operator, Metropolitan Touring, General Manager of Ecuador's Empresa del Centro Historico and the first and only female director of an Ecuadorean bank. Excelling in the typically male dominated Ecuadorean business arena, Paulina has ensured she does not compromise her values, but rather challenges existing ones, paving the way for more women to continue to break through the glass ceiling.
"Being feminine is an attribute and asset, and one should not hide it."
As well as business tycoon and inspirational leader, Paulina can add eco-warrior to her list. As Ecuador's popularity as a tourist destination increases, Paulina, alongside Metropolitan Touring, is dedicated to promoting sustainable tourism and eco-friendly projects that celebrate Ecuador's rich heritage and culture – this year the company is committed to offsetting the carbon footprint of every one of its customers.
Juliet Kinsman – Founder of Bouteco
One of the industry's leading creatives, Juliet holds a number of awe-inspiring accolades to her name: she helped to create Mr & Mrs Smith, a hand-picked collection of the worlds best boutique hotels, is a renowned editor, hotel reviewer and brand consultant, and most recently founded Bouteco, a social enterprise that celebrates sustainable, stylish hotels around the globe.
This International Women's Day, however, Juliet is not stopping there: she is campaigning to make a documentary about Education for All Morocco, a NGO that provides education for girls in remote areas of the country.  The power of education is undeniable, yet the sad reality is girls are still less likely to set foot into a classroom than boys. Education for All are working towards remedying this scary statistic, one locality at a time, and we urge you to pledge towards this fantastic cause here, because girls completing their studies truly can, and will, change lives.
Melita Hunter – Chief Creative Officer and Co-Founder of Song Saa
Whilst taking a year-long sabbatical from hectic city life, Melita Hunter and her husband Rory stumbled upon the Koh Rong archipelago in Cambodia. Saddened by the years of neglect the island had faced, the couple – on a wing and a prayer – decided to buy the island, hoping to protect the archipelago while empowering the local community and educating them on sustainable environmental practices. Out of their spontaneity came the Song Saa Foundation — and then Song Saa Private Island.
The creative mind behind the project, Mel curated the rustic and luxurious interiors of the hotel herself. Working alongside local artisans and craftsmen and women, Mel ensured that Song Saa's history and community were visible throughout the hotel, from sinks made from recycled oil drums to floor boards made from old fishing boats.
"It's incredibly important to empower women in these communities and I love that I get to collaborate with creative minds from other cultures."
Today, Melita is busy working on her own collection of textiles created in collaboration with many of the local artisans who helped to establish Song Saa, and raising her three wonderful children.
Diana Verde Nieto – Co-Founder and CEO of Positive Luxury
Diana Verde Nieto has long been recognised as one of the leading figures in the field of sustainability: after founding sustainability communications agency, Clownfish, in 2002, she went on to train with Al Gore at the Alliance of Climate Change in 2007, and was subsequently honoured at the World Economic Forum as a Young Global Leader in 2011. Today, Diana sits on the Sustainable Development Goals Advisory Council and is an advisor to the British Fashion Council.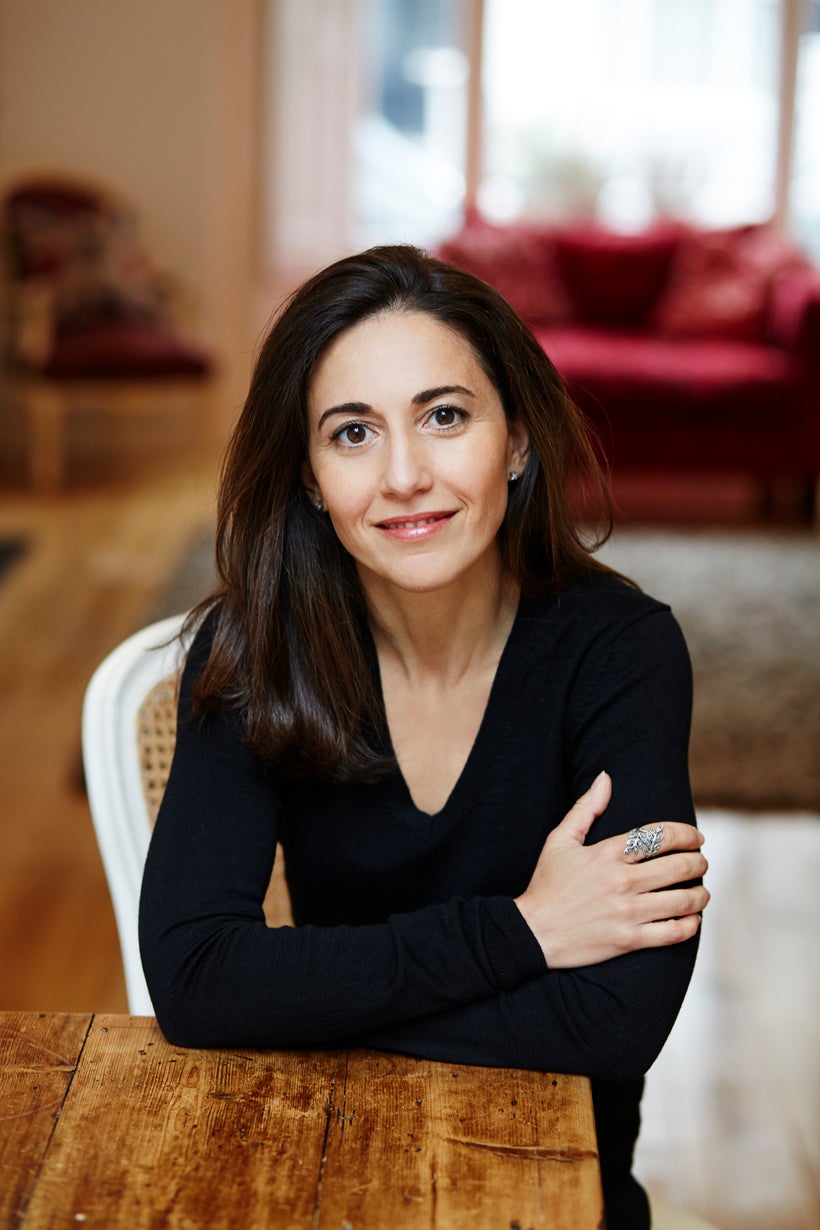 Together with fellow trailblazing female entrepreneur Karen Hanton MBE, the founder of toptable.co.uk, Diana co-founded Positive Luxury, the company behind the Butterfly Mark, awarded to luxury lifestyle brands in recognition of their commitment to having a positive impact on people and the planet. Like us at BIRD HQ, Positive Luxury celebrates brands that look beyond their standard corporate social responsibility efforts and are committed to making a true difference to the environment and their local communities, such as SALT of Palmar in Mauritius and Aracari Travel in Peru & Bolivia, thanks to their celebration of local skill, talent and heritage.